The Standard unit is VERSA-LOK's original and most popular retaining wall unit.
Contractors, engineers, architects and landscape architects agree that its solid construction and unique pinning system provide an endless array of design options, hardcore durability and the fastest, easiest installation available.

Our Standard unit does it all! No special units are needed for features such as curves, corners, columns, stairs and freestanding walls, which saves you time and money.
The first thing you'll notice about our Standard unit is its solid construction. Unlike other retaining wall systems, our Standard unit has no hollow cores to fill. That makes it a stronger, more durable unit that can be modified to create corners, curves, columns, stairs, freestanding walls and nearly any angle you can design—on-site, without need for any special units!
There is also a series of holes and slots in each Standard unit. This is the secret to our top-to-bottom pinning construction that allows for fast installation and design versatility.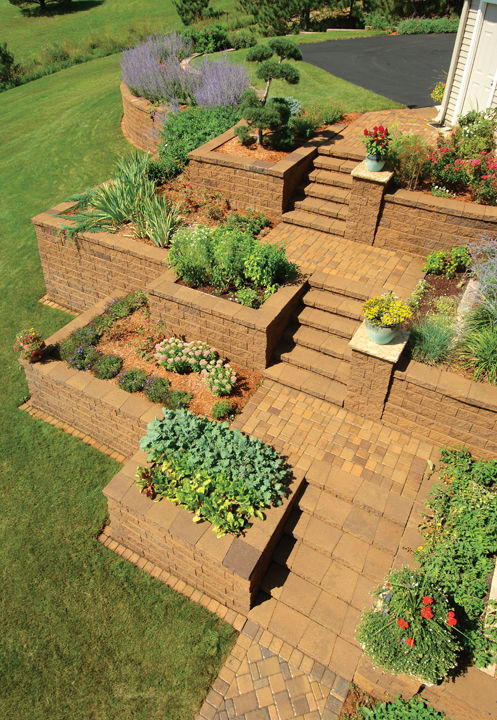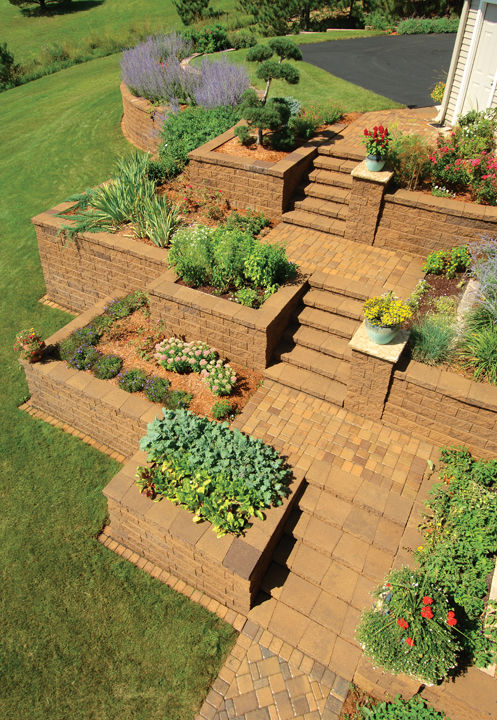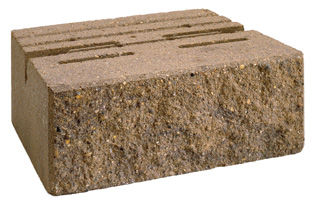 VERSA-LOK Standard Retaining Wall Unit