VERSA-LOK Standard units are made from high-strength, low-absorption concrete, which makes them resistant to damage before, during and after construction.
Their strength and solid design allow VERSA-LOK Standard units to be easily modified while maintaining structural integrity.
VERSA-LOK units are manufactured in pairs (joined face to face), then split down the middle to give each a consistent textured face.

The color in VERSA-LOK retaining wall units—solid or blended—runs throughout the entire block.
STANDARD
The Standard unit is the backbone of VERSA-LOK retaining wall systems. Its solid construction, classic proportions and top-pinning design provide the foundation for the entire family of VERSA-LOK systems. Curves, corners, columns, stairs and freestanding walls are all possible using the Standard unit alone, making it a universal favorite among contractors and designers alike.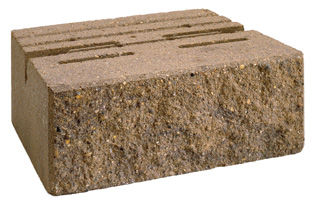 Standard Unit
COBBLE
At half the size of the Standard unit, Cobble offers an appealing lightweight alternative to the Standard unit without compromising strength. Cobble is an ideal solution for small garden walls, planters and perimeter walls but is equally well-suited for traditional retaining wall applications. And its narrower design enables the construction of curves with a tighter radius.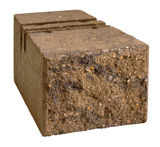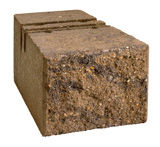 Cobble Unit
ACCENT
Accent, a sleek version of the Standard unit, is the lightest-weight member of the VERSA-LOK family. Its slim profile has a clean, understated appearance that serves to highlight its surroundings. Accent reflects the look of natural stone walls and also is capable of curved walls with a tighter radius.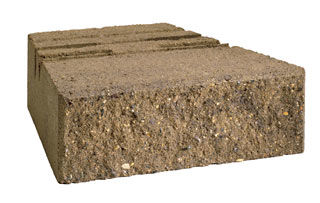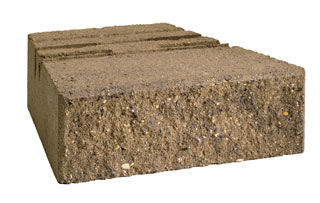 Accent Unit
MOSAIC PANELS
Each Mosaic panel is 10 inches tall and comprises two courses of two units each: one VERSA-LOK Standard unit and one Cobble unit in one course, and two Accent units in the second course. A random pattern is achieved by rotating four different configurations of the four-unit panel throughout the wall. For example, alternate the position of the two Accent units with the Standard and Cobble units in each panel, and randomly mix the order of the Cobble and Standard units within the panel.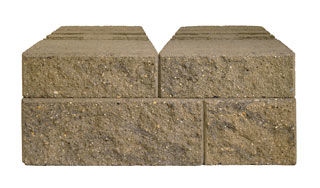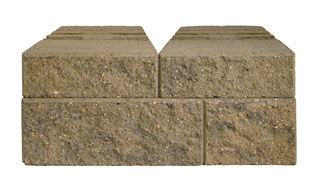 Mosaic Panel
VERSA-TUFF Pins
VERSA-TUFF pins interlock adjacent courses of units and help provide consistent alignment. VERSA-TUFF pins are made from noncorrosive, fiberglass-reinforced nylon, which provides long-term durability and high shear strength.
(The top portion of VERSA-TUFF Snap-Off pins is removed easily during installation to accommodate the different heights of the units in a Mosaic panel.)
Holes and slots molded into the units accept VERSA-TUFF pins. As wall courses are installed, two pins per unit are inserted through an upper-course unit into the receiving slots in lower-course units. This results in a ¾-inch setback (8.5-degree cant) of the wall units, or 1.5" per panel. The unique hole-to-slot pinning system allows variation in the bond. This variable-bond capability eases installation and keeps vertical joints tight around curves and corners.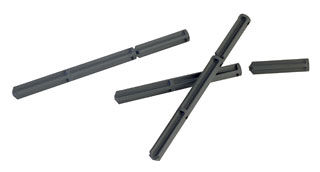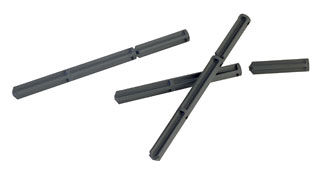 VERSA-TUFF Pins
CAP UNITS
Cap units put the finishing touch on your VERSA-LOK wall. They're available in two styles – A and B – and fit all VERSA-LOK retaining wall systems and designs. Caps have a textured face, smooth back and can be modified for use with curves, corners, columns and stairs.

A and B caps are designed to work together on a wall. For straight walls, A and B caps are alternated. For inside curves, use all B caps and for outside curves (right), use all A caps. Caps are secured to the wall using VERSA-LOK Concrete Adhesive, a specially designed adhesive that securely holds the caps to the wall but is flexible enough to allow the caps to move with the wall due to slight shifting.


A and B Cap Units